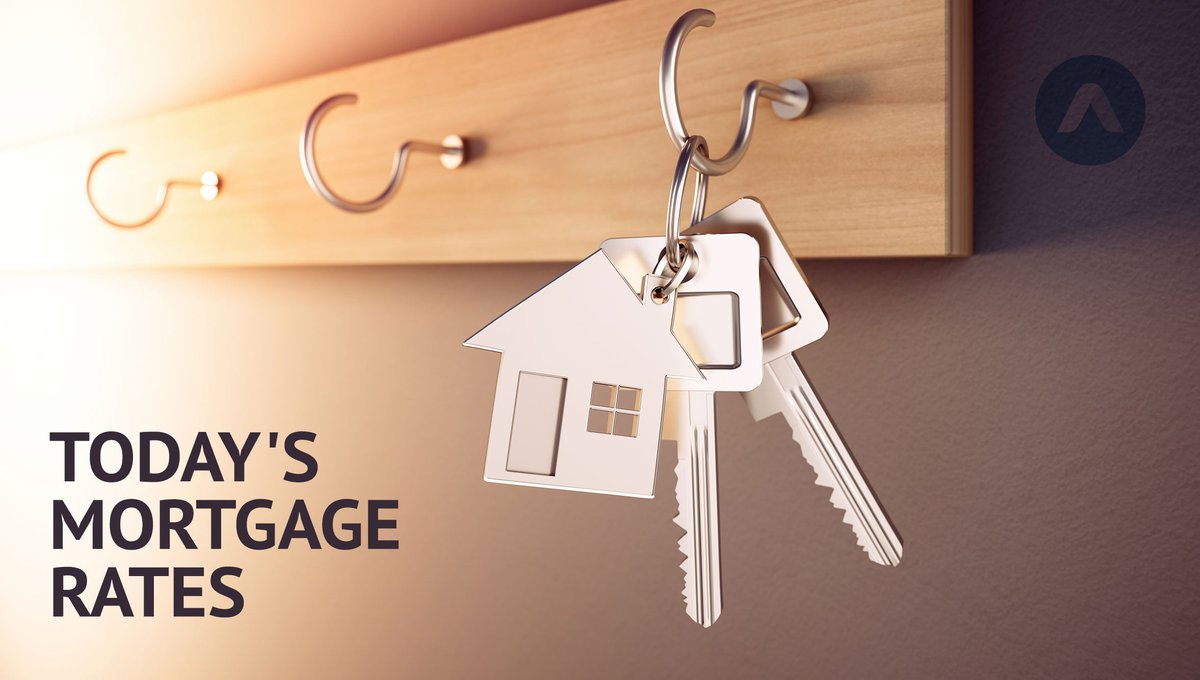 Mortgage rates have been climbing steadily. And there's reason to believe they'll get higher.
Mortgage rates have been on an upward climb since the start of the year. This week, they rose sharply following the Federal Reserve's rate hike announcement last week.
Here's a summary of mortgage rates for March 25:
| Mortgage Type | Today's Interest Rate |
| --- | --- |
| 30-year fixed mortgage | 4.647% |
| 20-year fixed mortgage | 4.400% |
| 15-year fixed mortgage | 3.776% |
| 5/1 ARM | 3.507% |
Data source: The Ascent's national mortgage interest rate tracking.
30-year mortgage rates
The average 30-year mortgage rate today is 4.647%, up from 4.619% yesterday. Last year, experts predicted that the 30-year loan would hit 4% by the end of 2022. At this point, borrowers would be happy to go back to the days of being able to snag a 30-year loan at just 4%.
20-year mortgage rates
The average 20-year mortgage rate today is 4.400%, up from 4.370% yesterday. Seeing as how the 20-year loan was well below 4% for all of 2021, that's a pretty big jump.
15-year mortgage rates
The average 15-year mortgage rate today is 3.776%, up from 3.746% yesterday. Since the 15-year loan held steady at under 3% throughout 2021, seeing it creep upward toward 4% may be unsettling for prospective borrowers.
5/1 ARMs
The average 5/1 ARM rate is 3.507%, which is actually a modest drop from yesterday, when it sat at 3.533%. Although there's risk involved in taking out a 5/1 ARM — your rate beginning to adjust upward after five years of paying off your mortgage — right now, there's a lot of savings to be reaped compared to the 30-year loan in particular.
Will mortgage rates keep rising?
There are several reasons to explain why mortgage rates have risen so dramatically this year. First of all, it's important to understand that rates sat at almost unbelievably low levels from mid-2020 through the end of 2021, so they were bound to start climbing at some point.
But also, back in mid-2020, borrowers needed access to record-low rates because the economy was in a downward spiral. That's not the case these days. Jobless rates are down and the economy is generally strong. And so borrowers are more likely to be able to afford to pay higher rates to finance a home.
Also, the Federal Reserve has several more rate hikes planned for 2022. And while the Fed doesn't set mortgage rates, when it raises its federal funds rate, consumer borrowing rates tend to follow a similar track.
So how high will rates get this year? It's hard to say.
Based on recent patterns, it wouldn't be shocking to see the 30-year loan reach 5%, the 20-year loan reach 4.5%, and the 15-year loan reach 4%. That said, if you're in the market for a home loan, shopping around with different mortgage lenders could help you walk away with the best deal possible. So could boosting your credit score before applying to finance a home.
Remember, too, that while today's rates may seem high, historically speaking, they actually aren't. It's just that they're notably higher than they were last year, and it may be hard to come to terms with that.
A historic opportunity to potentially save thousands on your mortgage
Chances are, interest rates won't stay put at multi-decade lows for much longer. That's why taking action today is crucial, whether you're wanting to refinance and cut your mortgage payment or you're ready to pull the trigger on a new home purchase. 
The Ascent's in-house mortgages expert recommends this company to find a low rate – and in fact he used them himself to refi (twice!). Click here to learn more and see your rate. While it doesn't influence our opinions of products, we do receive compensation from partners whose offers appear here. We're on your side, always. See The Ascent's full advertiser disclosure here.