For the Register

The Busch family and Pacific Hospitality Group (PHG) have led the recapitalization of The Meritage Resort and Spa in Napa, said a news release.
"The family's commitment to the word-class destination includes a $25 million investment in enhanced upgrades including full guestroom renovations of The Meritage Resort (2023), meetings and events space renovations (winter 2022) and the opening of a new pop-up French bistro (summer 2022)," said the release.
"By increasing their ownership, the Busch family enabled previous investors to exit the property at a significant gain – but to more importantly reinvigorate long time partners and bring in new equity investors to become part of this iconic flagship resort."
Support local news coverage and the people who report it by subscribing to the Napa Valley Register. 
"We are proud to be a member of this incredible community going on almost 20 years," said Tim Busch, chief executive officer at the Pacific Hospitality Group.
"It has been a rewarding experience to transform the resort from what was once a small Napa Valley hotel into a world class destination. I am humbled by what we have built together with the support of the local community, and I am excited for the future."
"We are ecstatic to have the opportunity to increase our commitment to the Meritage, and the Napa community. Napa was my home for nearly 10 years and is very near and dear to me personally. It has been a long journey to build this world-class resort, and we're confident we can raise the bar even higher, starting with our $25 million investment," said Garrett Busch, President, Pacific Hospitality Group.
"This is a vote of confidence in Napa and the entire wine country. We are grateful to our original investors who are exiting at this time, as well as our fellow and new investors who have partnered with PHG to take full ownership of the property."
Recently appointed hospitality professionals at the Meritage Resort & Spa include Managing Director Joe Leinacker; Resort Manager Boris Banda; Director of Marketing Monica Smiley; Regional Director of Revenue Management Sarah Kalin Churchill and Director of Culinary Experiences Vincent Lesage.
"We are excited to unveil a new level of exquisite offerings and accommodations that will elevate the overall resort experience," said Leinacker. 
"Meritage Resort and Spa is poised to achieve over $90 million in topline revenue in 2022," added Leinacker. "
The Meritage Resort and Spa was purchased in 2004 and opened in 2006.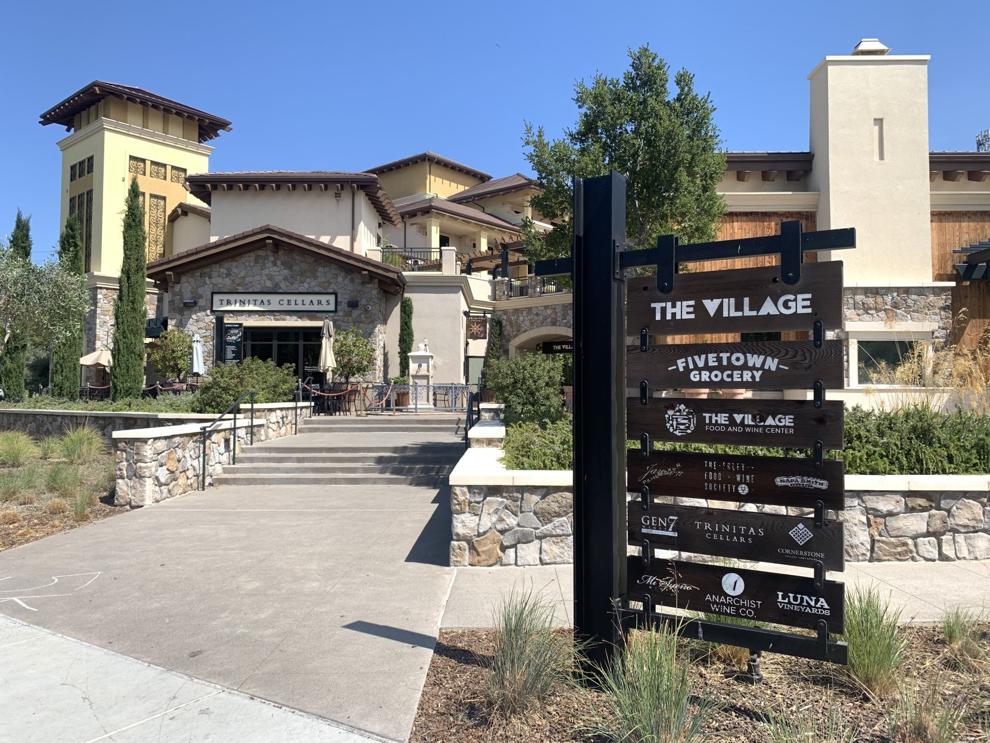 Napa's Meritage and Vista Collina resorts are for sale, and the price could top $500 million. 
The resort features 322 guestrooms, in addition to 145 rooms at Vista Collina at The Meritage.
Pacific Hospitality Group, which is wholly owned by the Busch family, has been managing the resort since 2004 and will continue to be retained as the management company, said the release. 
In July 2021 the resort, and sister property Vista Collina, was listed for sale, but no purchase transaction has been announced. 
Napa County Landmarks has released its annual list of "10 threatened treasures" in Napa County — structures with historic value that are in ne…
The Napa Valley Register offers an in-depth look at the big races on the June 2022 ballot.
The first-grade class Rebecca Lacau first met last August was unlike any she had taught in more than a decade at Willow Elementary School.
Plastic seems to be everywhere nowadays, and based on existing research on the greater San Francisco Bay, it is highly likely that the Napa Ri…
Former Napa Police Sgt. Alfonso Ortiz, younger brother of Napa County Sheriff Oscar Ortiz, resigned from the department in July 2021 during an…
Five years after the Napa City Council voted to end red-light camera traffic enforcement in Napa, the council unanimously supported a plan to …
A revised Napa County list of possible rural sites for apartments, condominiums or townhouses includes a small corner of Skyline Wilderness Pa…
What is Napa County doing as another wildfire season approaches?
Jack Cakebread, one of the pioneers who who lead the transformation of the Napa Valley in the 1970s, died on April 26.  
Napa Valley winery Heitz Cellar has filed a lawsuit against one of its cask suppliers, claiming the company sold them barrels that were faulty.